If you do not have a UKTV box and would like to purchase a pre-configured Mag250 from us for just 115€ (VAT inc.) please do so here.
1.) To begin watching Fever-Pitch's UKTV service you need to register through our portal at clients.fever-pitch.com.

2.) Create an account if you don't have one with a username (your e-mail) and password.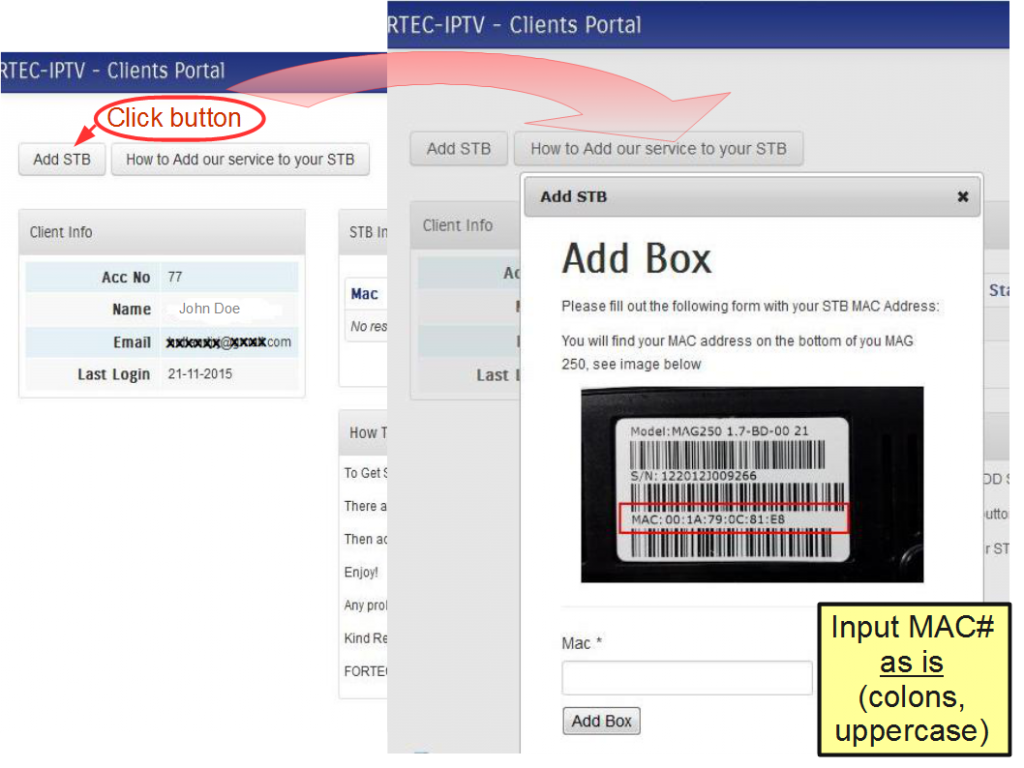 3.) Once logged in, simply click on the ADD STB button and enter your MAC Address of your STB (colons, uppercase letters). There are instructions using the button "How to Add our Service to your STB" if you don't know how to do this.
Voila!
Enjoy!

Any problems please fill out this form and we will gladly assist you
Kind Regards
Fever-Pitch Team